A perfect magazine for learning more about Adobe's outclass application. Each issue is completely packed with tutorials covering the whole scope of the creative projects, software to practical guides to using techniques and tools.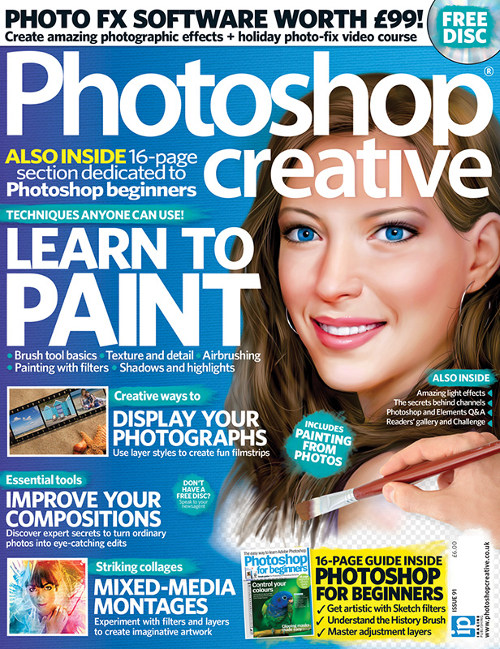 Subscribers will also get a collectable CD-ROM in each issue. Photoshop creative will help you on various Photoshop guidings. If you are hit with confusion when you open photoshop? Im sure you are, if you have no knowledge of just how to use photos. But no matter what your level or skill is, searching for a right tutorial for the effect you are looking for can also be frustrating if you don't know where to get the right photoshop tutorials you want.
Photoshop creative is a magazine where you can get find tutorials catering specifically to photoshop enthusiasts. They do have plenty of sample effects and how to do it plus a CD that explain everything.